A Day In The Life of 'Charlotte Stirling-Reed, RNutr'
Well where to start? As a Registered Nutritionist my role is incredibly varied. Until recently I work part time at an organisation in Brighton called Brighton and Hove Food Partnership as a Health Promotion Nutritionist combining this with running my own nutrition consultancy company – SR Nutrition. I am now working in a self-employed capacity full-time.
A day at Brighton and Hove Food Partnership
This usually involves getting into work and checking and responding to emails. I will then be preparing for my weight management clinic (one-to-one consultations) or to deliver a week of our Shape Up weight management programme (it's a 10 week programme). These both involve seeing and working with individuals who have a BMI above 25 and are struggling to manage a healthy weight. Some clients may have a very high BMI and complex needs, whilst others are just looking for a little support to get back into a healthy routine. During both groups and clinics at the Food Partnership, I would need to tap into my behaviour change skills and motivational interviewing techniques, to try and encourage clients to make positive changes to their diet and lifestyle. Behaviour change and motivational interviewing training, which I have attended since finishing my Masters in 2010, have been imperative skills for me to gain when working as a Registered Nutritionist.
Following the delivery of groups or clinic I write up notes, send patients handouts, make appropriate referrals and forward any information needed to our admin team to process.
Additionally work at the Food Partnership involves visiting schools, community centres and children centres too, delivering workshops, cookery sessions and events for specific target audiences. For me the work is often centered around children centres where I deliver Introducing Solids and Fussy Eating Workshops to parents who have children between the ages of 0 and 5 years of age.
On a wider scale I am also involved in writing blogs, helping to design and develop programmes, covering staff and attending team and CPD meetings among other things as part of my work at Brighton and Hove Food Partnership.
A day at SR Nutrition
When working on Freelance projects, I'm either at my home office or out at client meetings and events. When I'm at home, the work usually involves a lot of admin, including checking emails, reading and writing about nutrition, blogging and engaging in social media. I may also be working on specific projects – researching and writing materials, analysing recipes, designing programmes and healthy lifestyle campaigns. I also do a lot of work with the media, which may mean talking to the press, filming or providing magazines with quotes and content for their articles. It's hard to ever put a finger on what I'm doing day-to-day because I often don't know what I'll be working on until the last minute.
If I'm out and about working on specific projects I could be attending meetings with clients such as care homes, children centres, individuals, corporate and PR teams, or delivering workshops, training and presentations on the topic of nutrition.
As a Registered Nutritionist I consider it highly important to be part of an organisation such as Association for Nutrition and to have my name on the UKVRN (UK Voluntary Register of Nutritionists) to know that I'm abiding by a code of ethics and being recognised as a professional with an evidence-based approach to nutrition and being registered to give advice in my field. Unfortunately anyone can call themselves a "nutritionist" but not everyone can call themselves a "Registered Nutritionist"!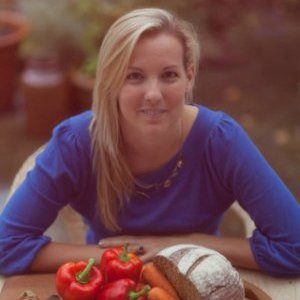 Charlotte Stirling-Reed BSc (Hons), MSc (Merit), RNutr (Public Health)
Registered Nutritionist (since 2010)
Graduated from Oxford Brookes University (BSc) and Bristol University (MSc)